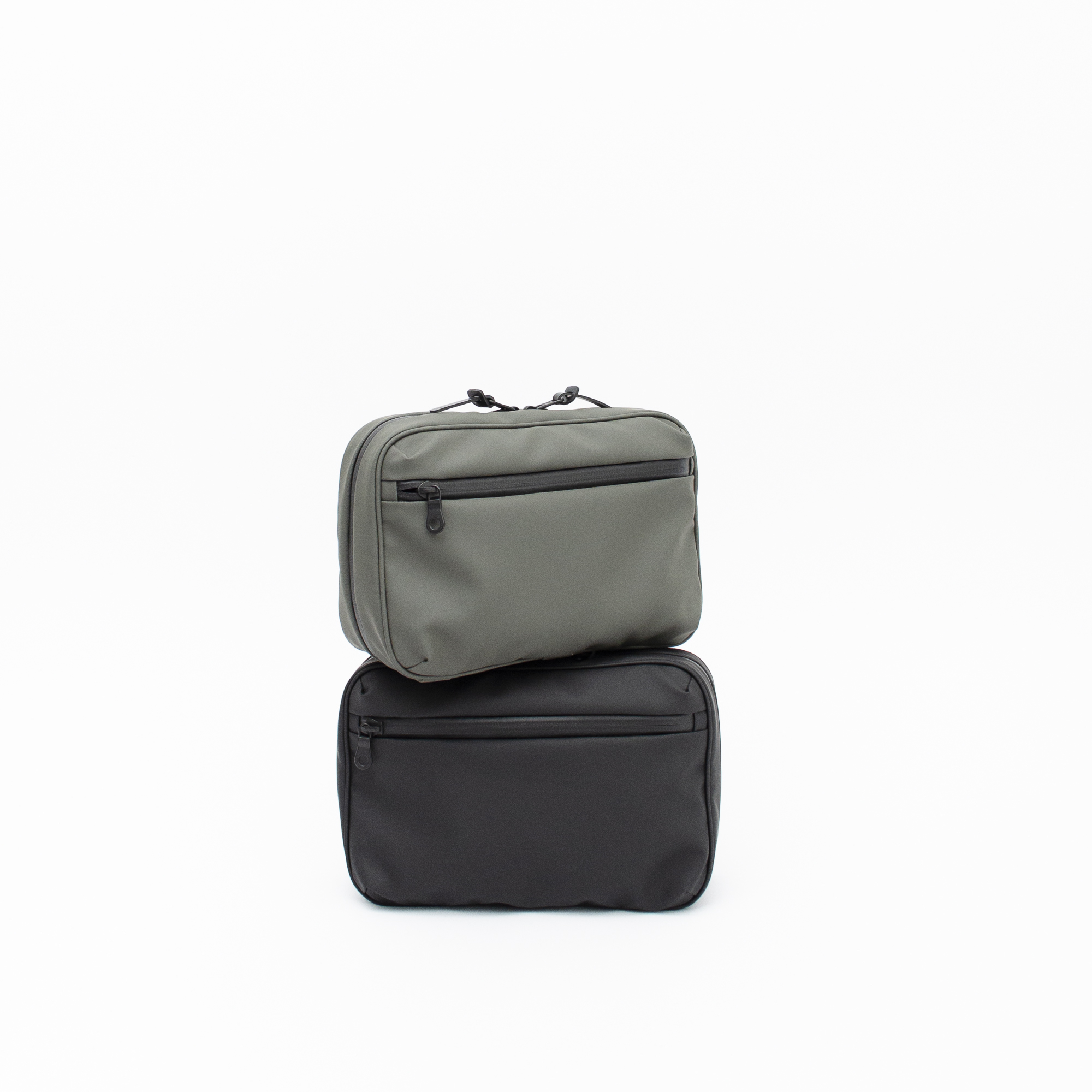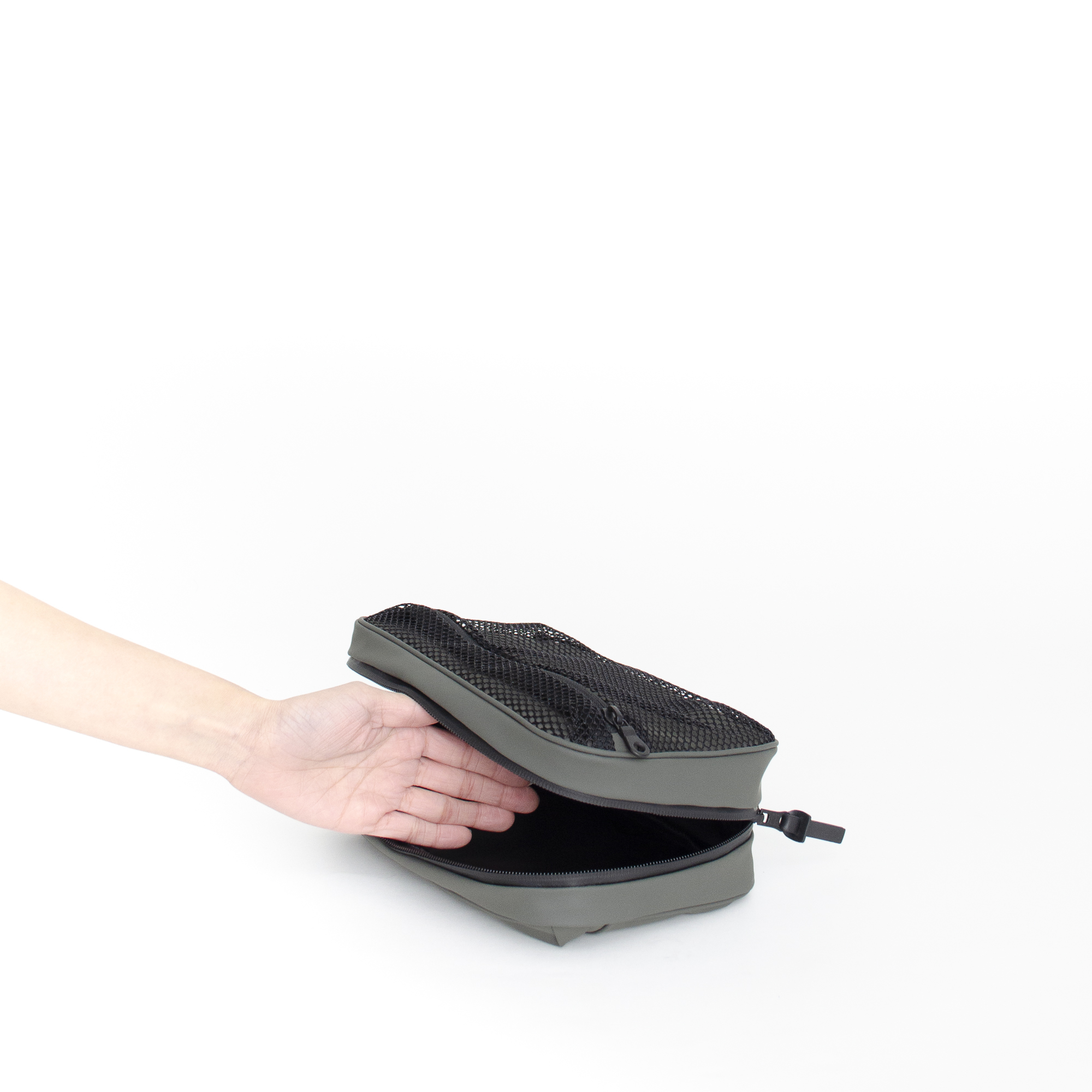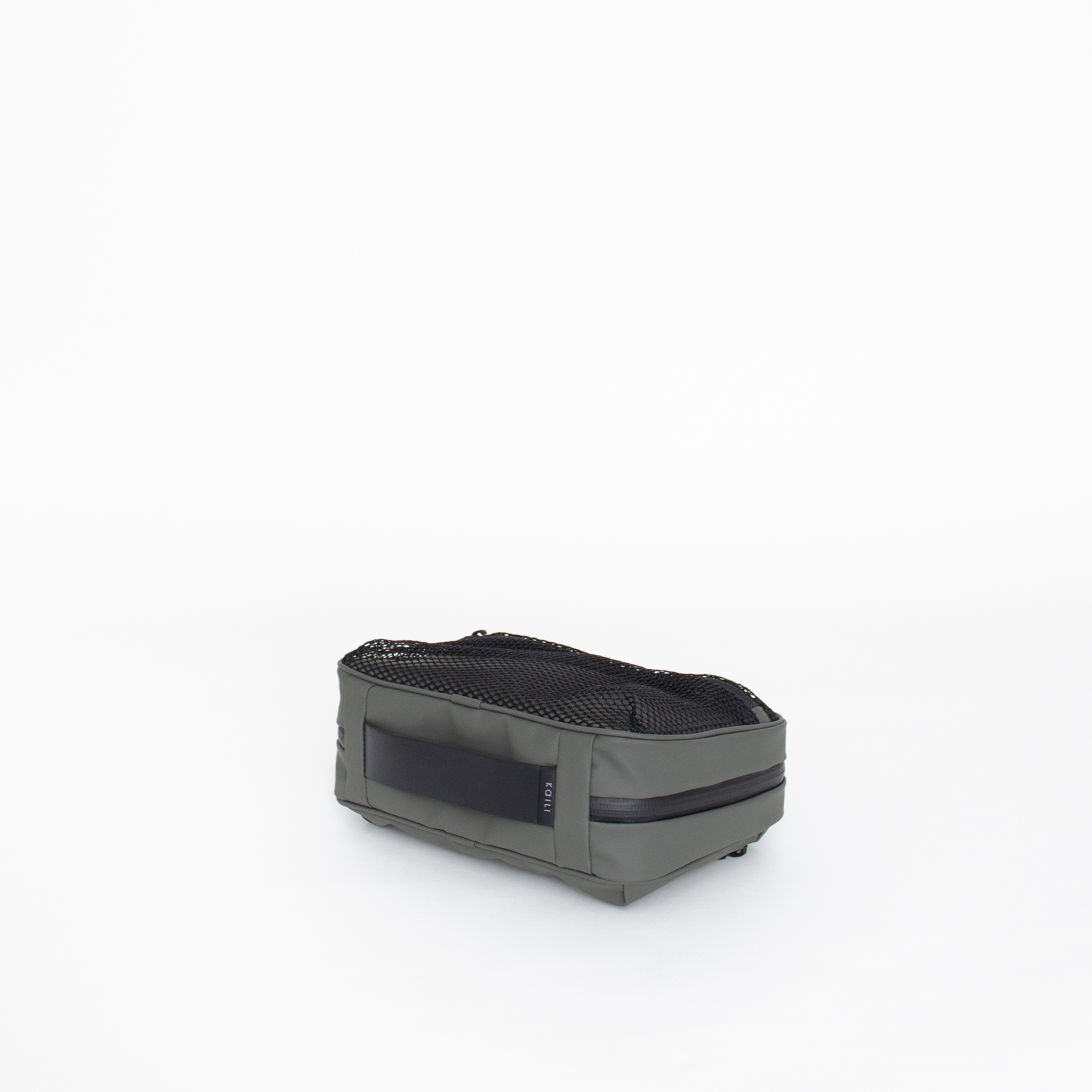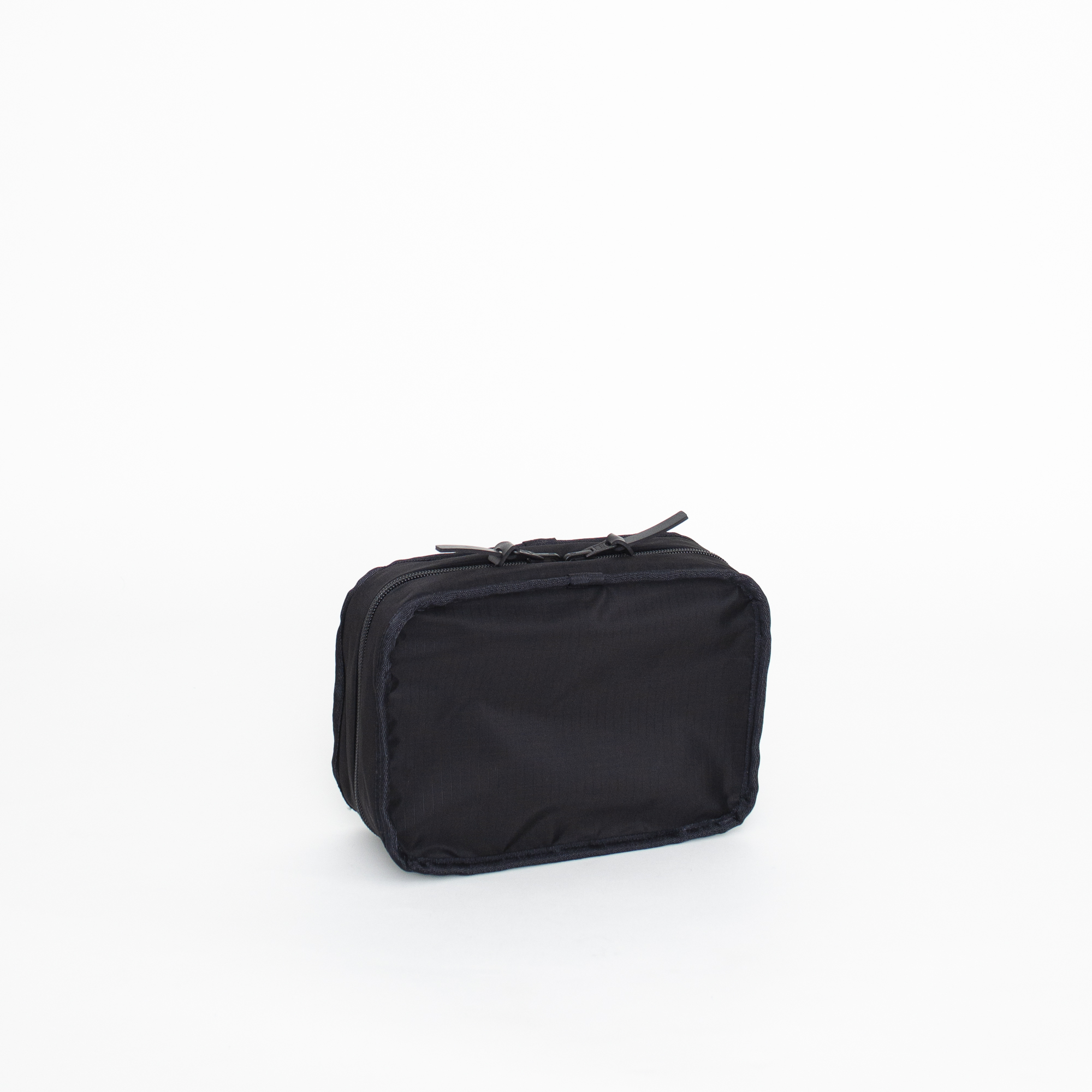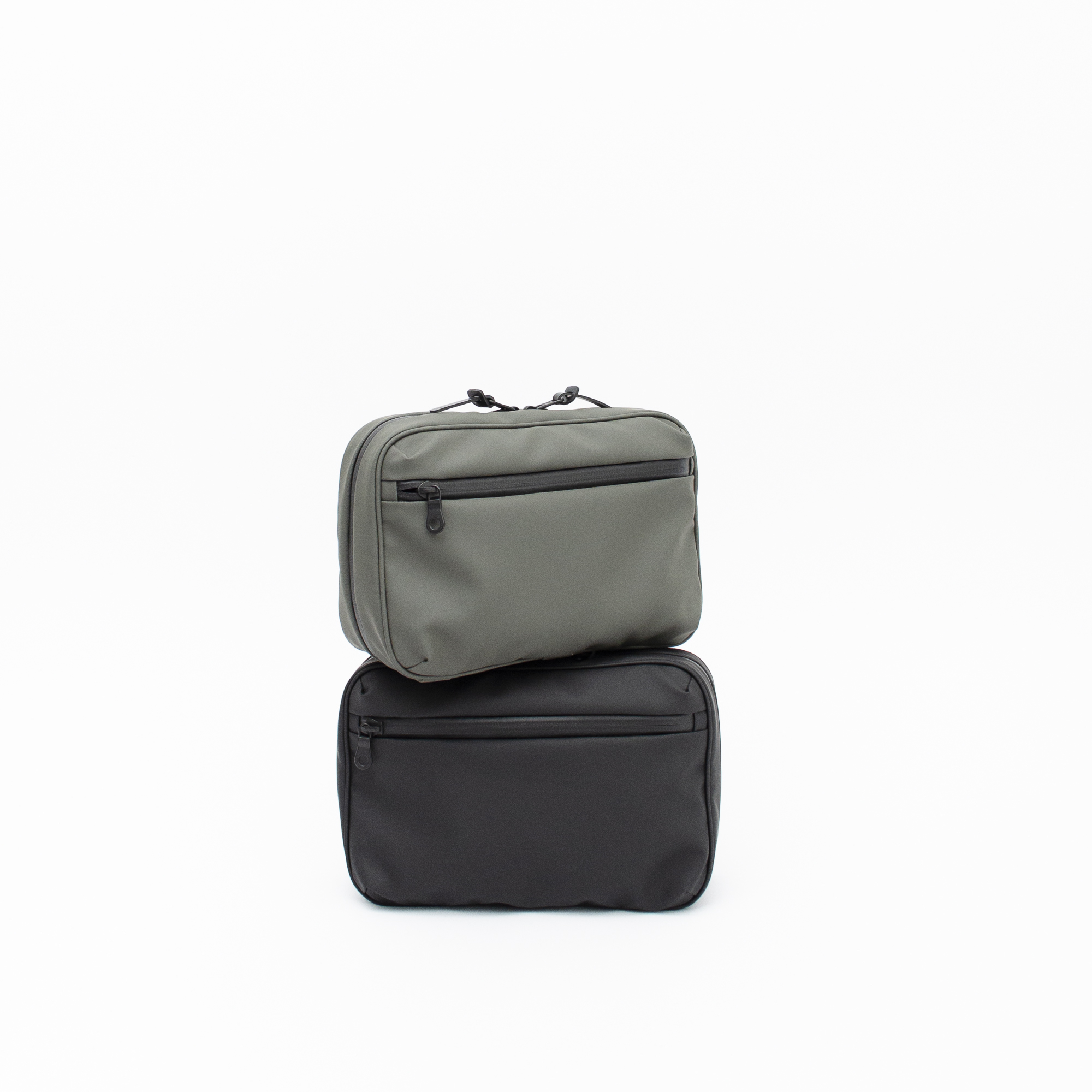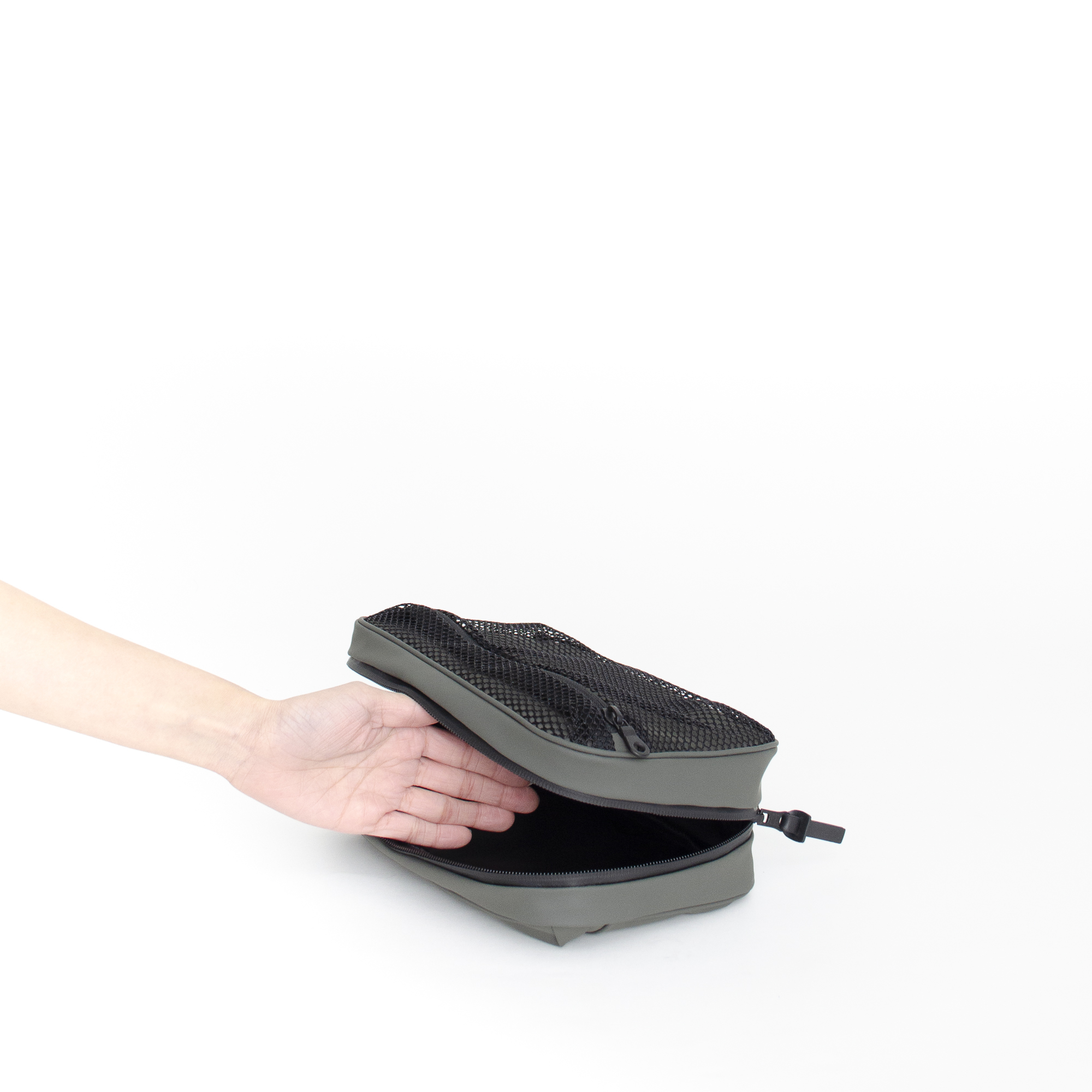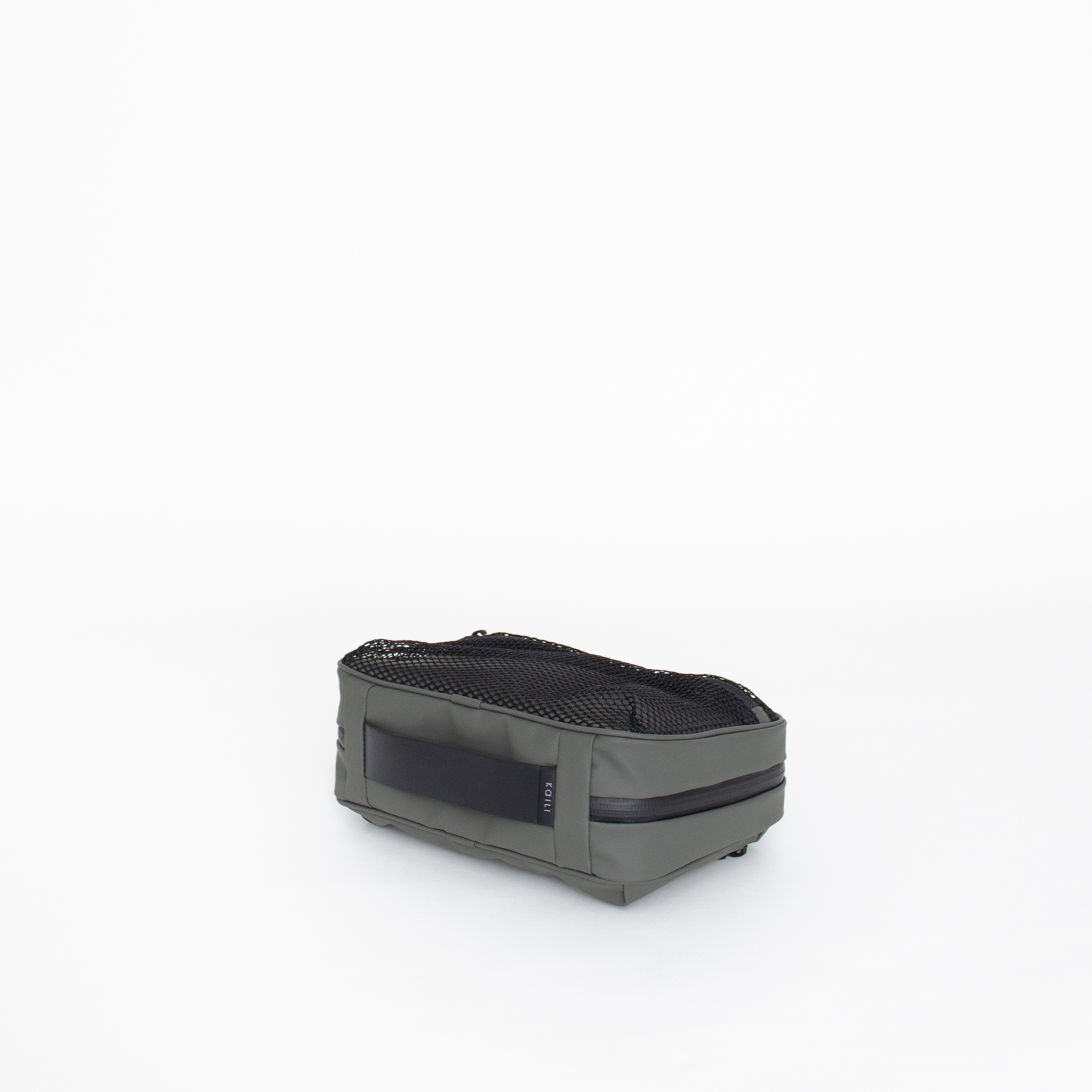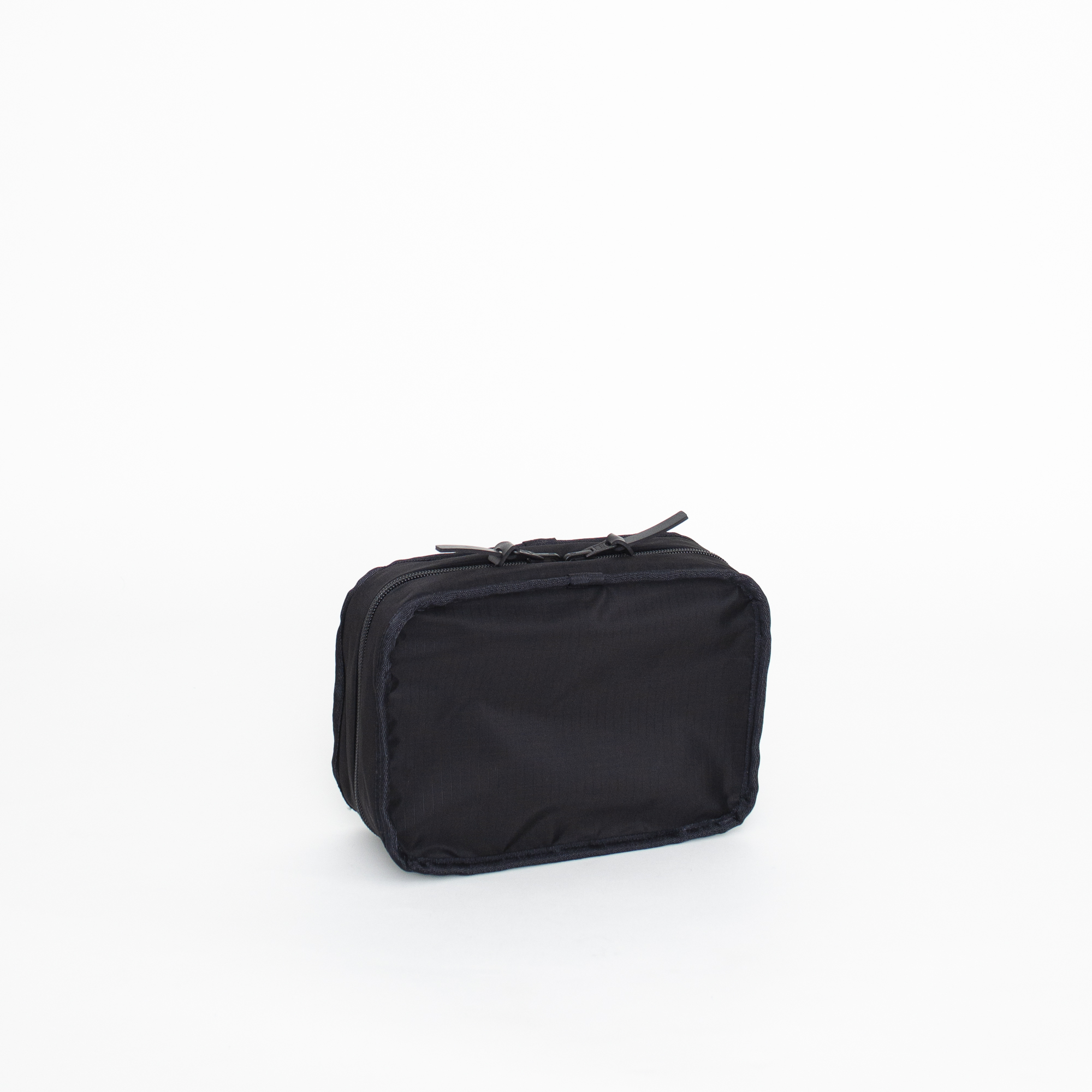 濡れたものと乾いたものを分離して共存させることを考える。

[DETAILS]
濡れた環境では防水であるWET側を外側にして使用。
乾いた環境では裏返してDRY側を外側にして濡れたものを中に。
これで温泉にビニール袋は不必要(手ぬぐい付き)。

外装前 防水ポケット
外装後 メッシュポケット
※完全防水ではありませんので縫い目から水が浸み込むことがあります。

[MOVIES]
https://youtu.be/TfKcwMkNaT0

[MATERIALS]
SHELL PU COATING POLYESTER
LINING NYLON
OTHERS SYNTHETIC RUBBER
SIZE W230mm×H160mm×D75mm
WEIGHT 210g
COLOR BLACK, CHARCOAL
*Tax included.
*Additional shipping charges may apply, See detail..

About shipping fees
The shipping fee for this item varies by the shipping method.
Yu-Pack

Your delivery status can be checked online.

Shipping Fees are the same all over country inside Japan 900JPY
*Japan domestic shipping fees for purchases over 5,000JPY will be free.