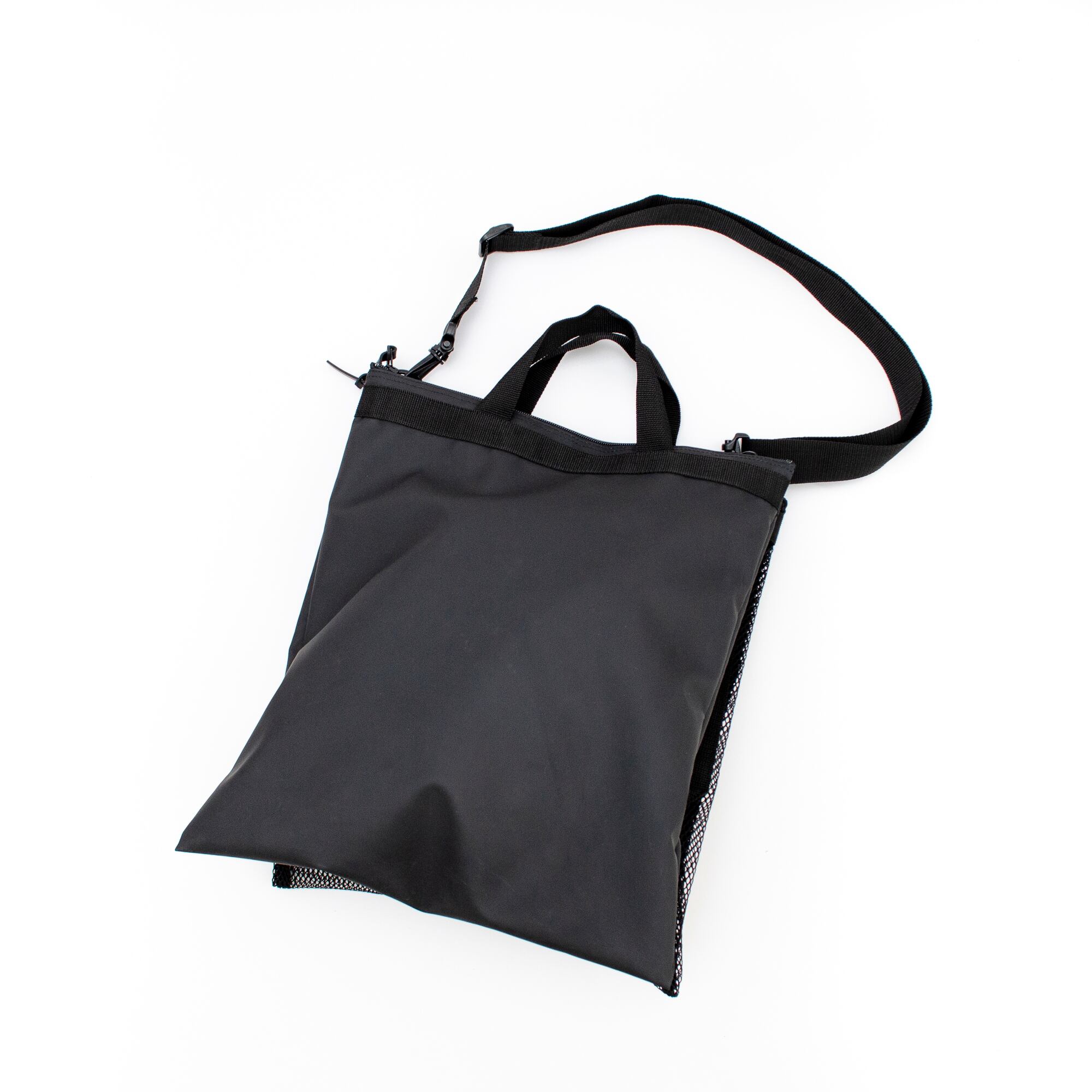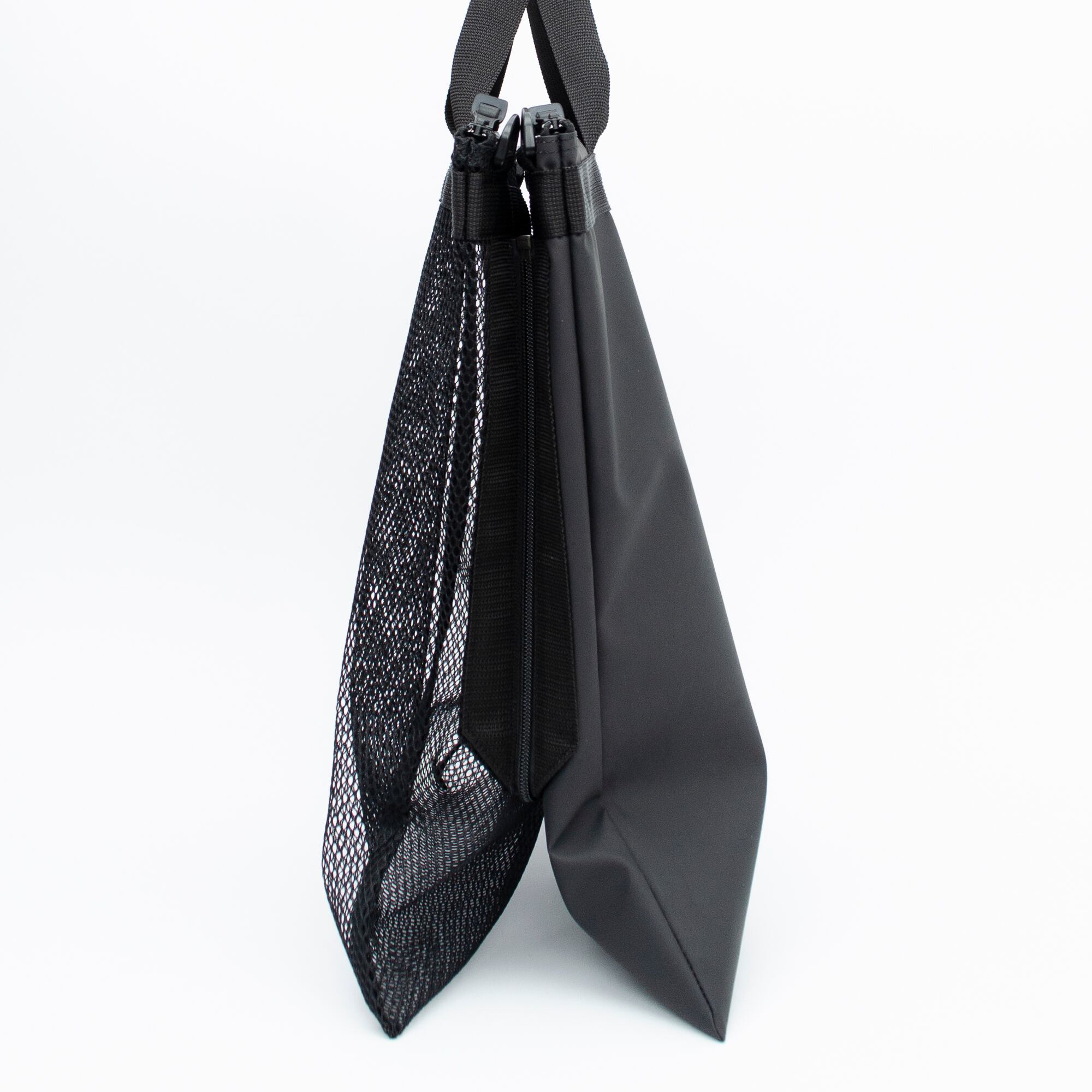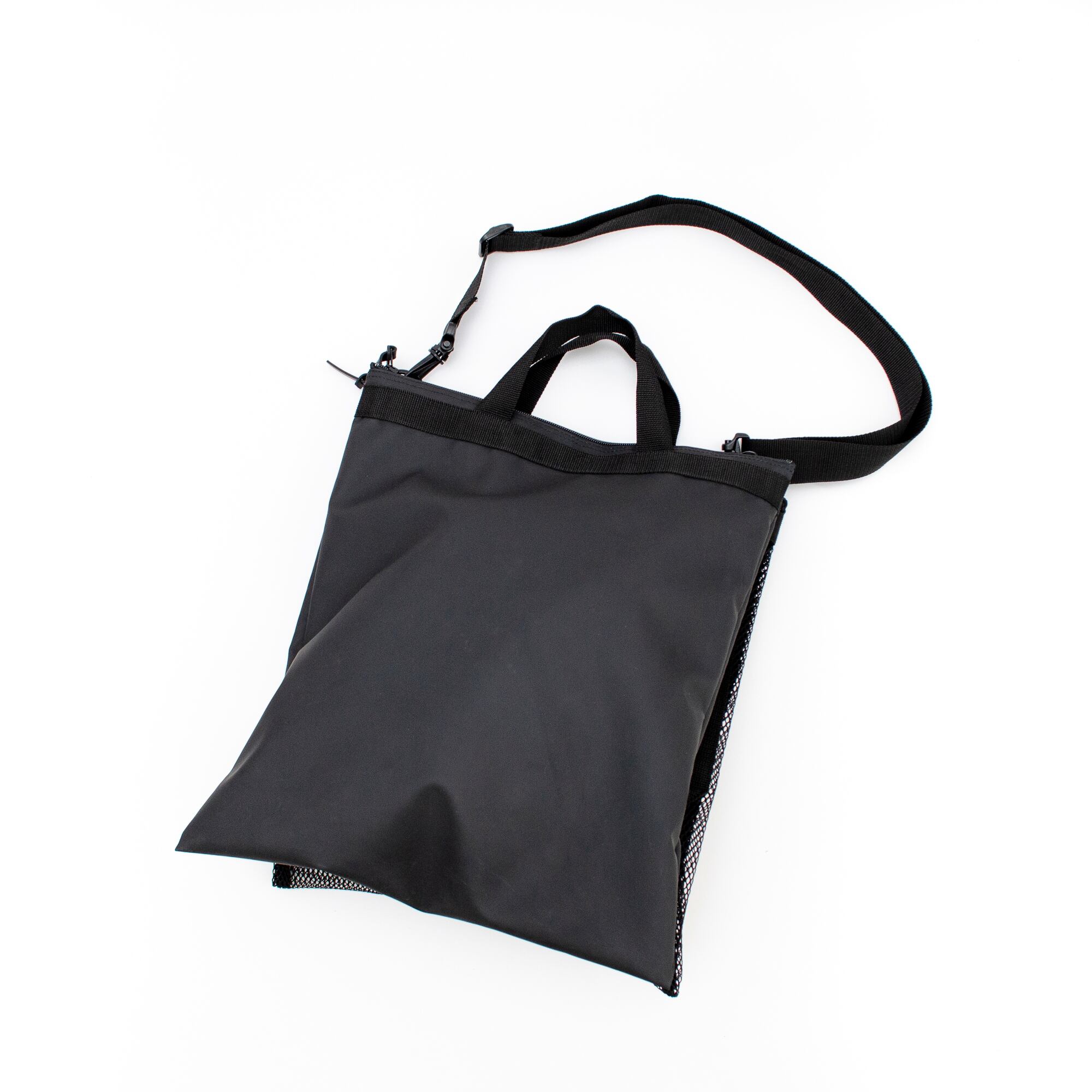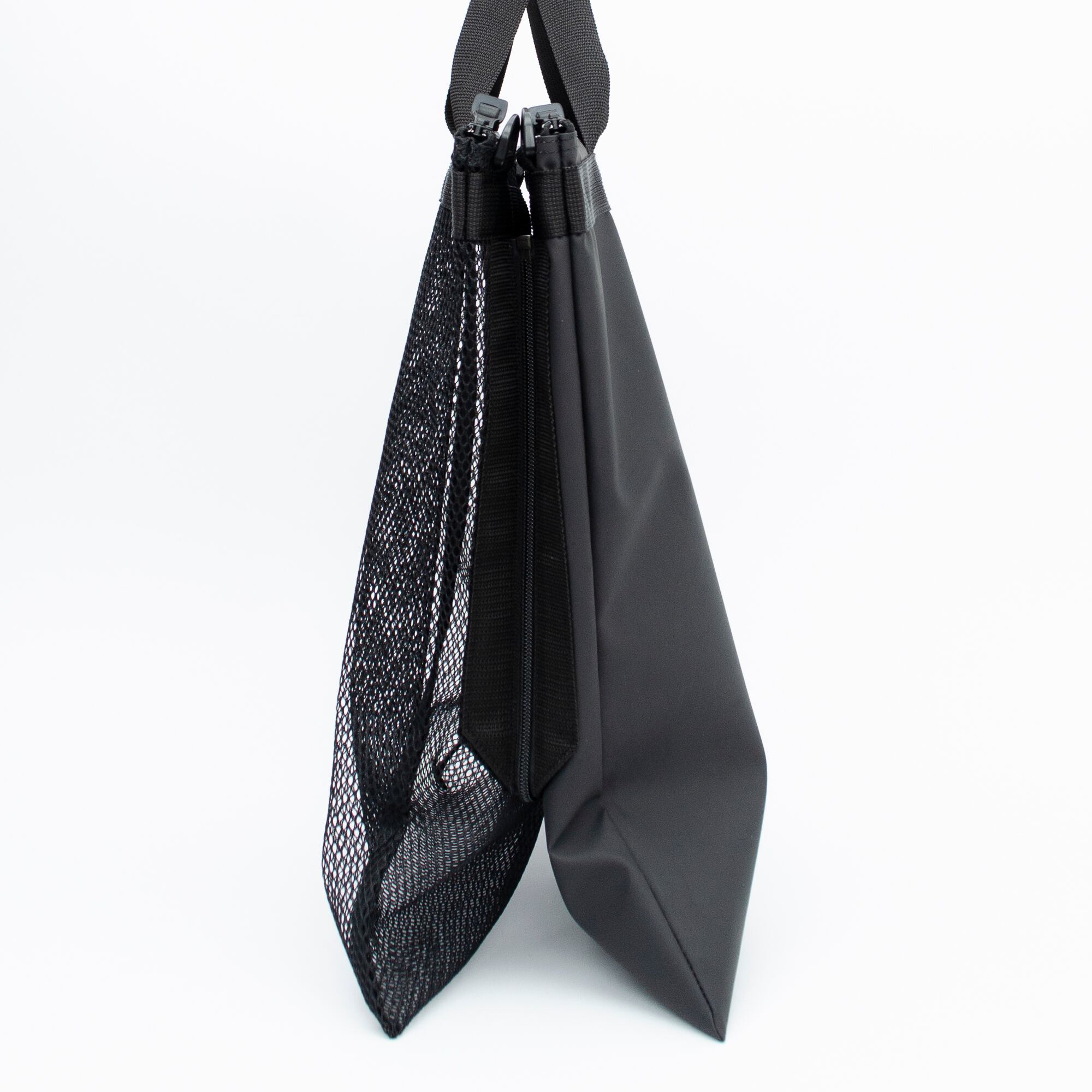 濡れたものと乾いたものを分離して共存させることを考える。

[DETAILS]
A面はメッシュのバッグ。
B面は防水素材のバッグ。
AとBをファスナーで合体すると接合部がポケットになります。

※完全防水ではありませんので縫い目から水が浸み込むことがあります。


[MATERIAL]
SHELL PU COATING POLYESTER
LINING NYLON
OTHERS SYNTHETIC RUBBER
SIZE W370mm×H440mm
WEIGHT 480g
COLOR BLACK×BLACK
    CHARCOAL×BLACK
*Tax included.
*Additional shipping charges may apply, See detail..

About shipping fees
The shipping fee for this item varies by the shipping method.
Yu-Pack

Your delivery status can be checked online.

Shipping Fees are the same all over country inside Japan ¥1,000
*Japan domestic shipping fees for purchases over ¥10,000 will be free.