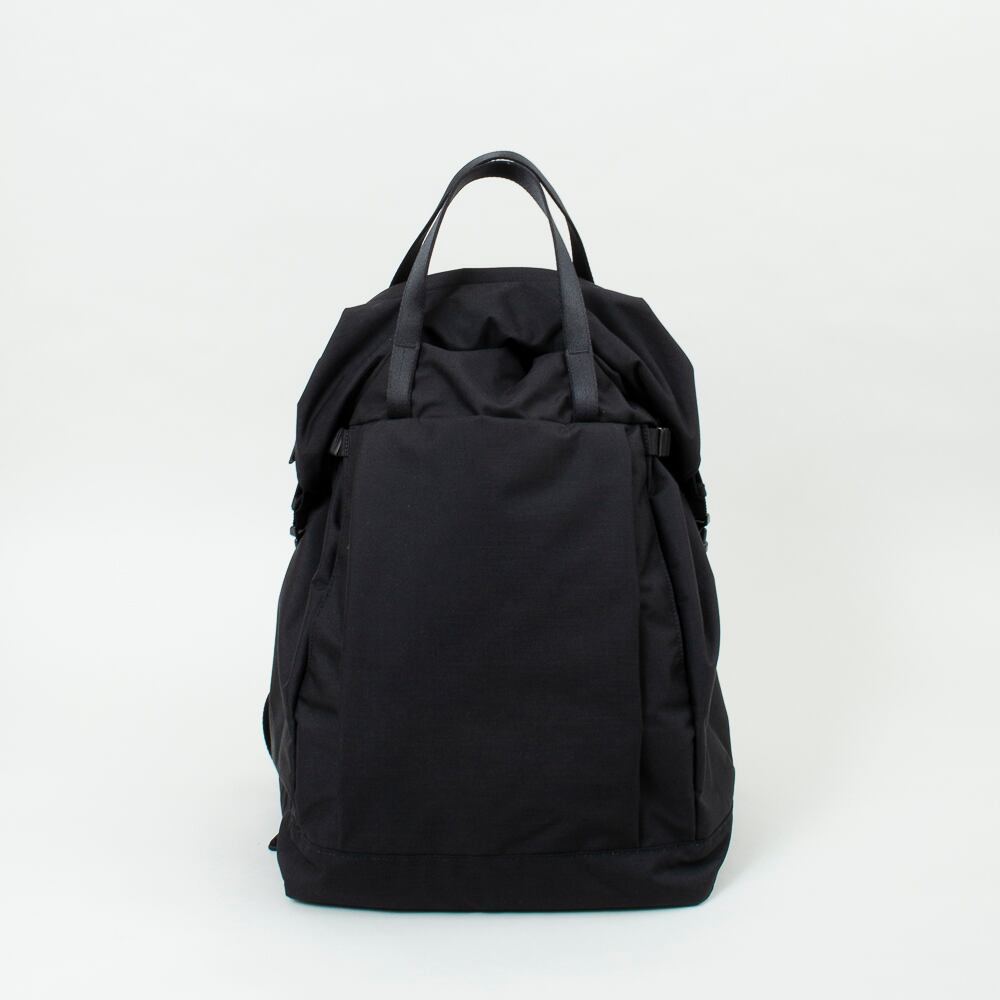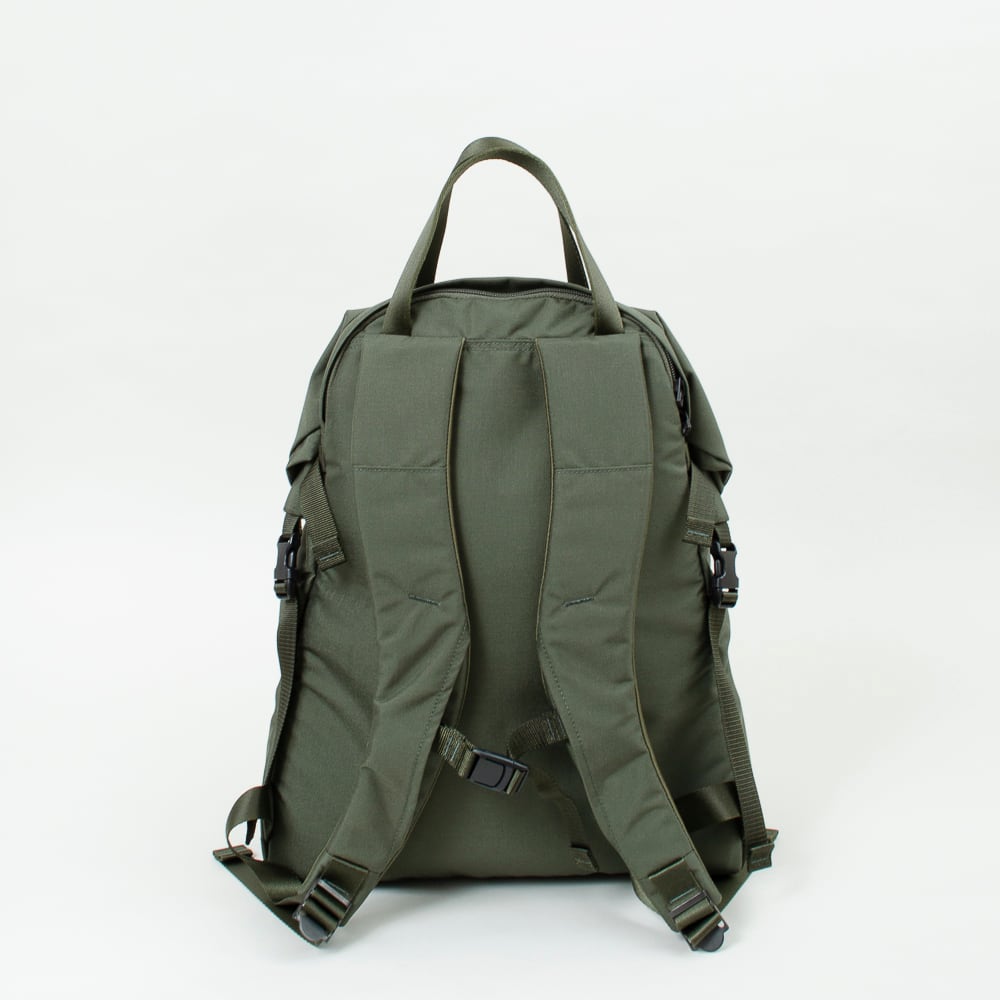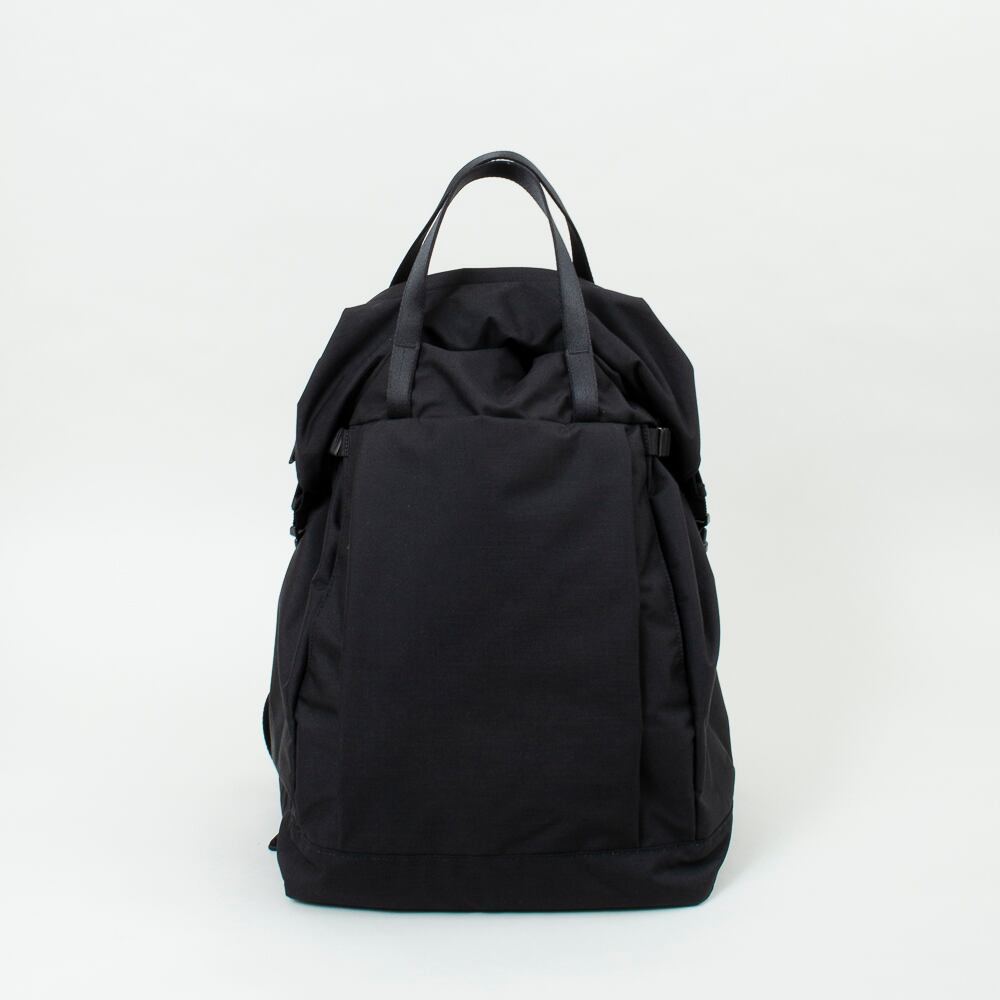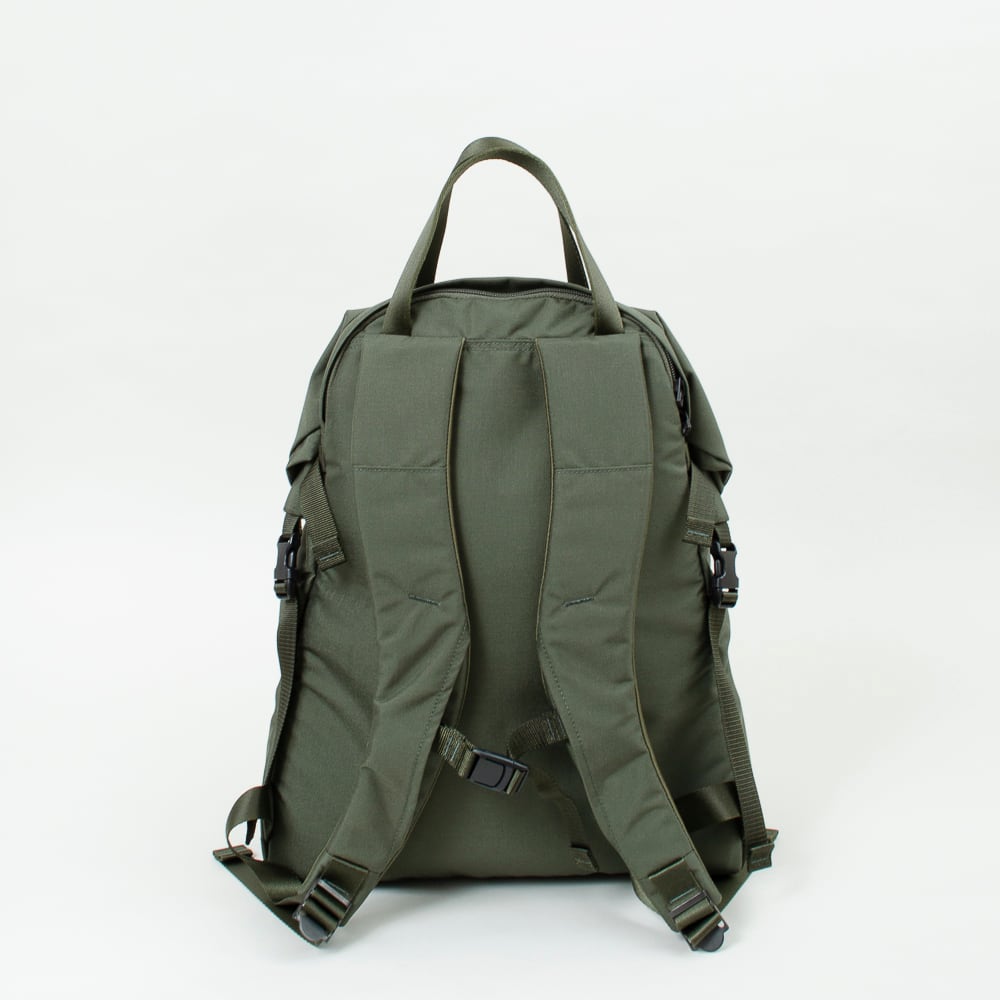 利便性と危険性は背中合わせである。ファスナーやマジックテープを省いた利便性と危険性を併せ持つポケットは防水性や安全性を追求したそれとは乖離している。

[DETAILS]
外装 ファスナーポケット
   開口スリットポケット
内装 メイン収納部(15インチPCスリーブ、ポケット×2、メッシュファスナーポケット×1)


[MATERIAL]
本体 CORDURA NYLON
裏地 NYLON
付属 POLYESTER, COW LEATHER
SIZE W350mm×H480-550mm×D150mm(25-28L)
WEIGHT 740g
COLOR BLACK, OLIVE
*Tax included.
*Additional shipping charges may apply, See detail..

About shipping fees
The shipping fee for this item varies by the shipping method.
Yu-Pack

Your delivery status can be checked online.

Shipping Fees are the same all over country inside Japan ¥1,000
*Japan domestic shipping fees for purchases over ¥10,000 will be free.